A homicide detective's violent family history repeats itself in #1 Amazon Charts and Wall Street Journal bestselling author Melinda Leigh's novel of murder, secrets, and retribution.
For more than twenty-five years, Philadelphia homicide detective Bree Taggert has tucked away the nightmarish childhood memories of her parents' murder-suicide…Until her younger sister, Erin, is killed in a crime that echoes that tragic night: innocent witnesses and a stormy marriage that ended in gunfire. There's just one chilling difference. Erin's husband, Justin, has vanished.
Bree knows how explosive the line between love and hate can be, yet the evidence against her troubled brother-in-law isn't adding up. Teaming up with Justin's old friend, former sheriff's investigator and K-9 handler Matt Flynn, Bree vows to uncover the secrets of her sister's life and death, as she promised Erin's children. But as her investigation unfolds, the danger hits close to home. Once again, Bree's family is caught in a death grip. And this time, it could be fatal for her.
Biography
#1 Amazon Charts and #1 Wall Street Journal bestselling author Melinda Leigh has sold over 8 million books. As a fully recovered banker and a life-long lover of books, she started writing as a way to preserve her sanity while raising her kids. Melinda's debut novel, SHE CAN RUN, was an International Thriller Award finalist. Since then, she has garnered numerous writing accolades, including two RITA® Award nominations and an induction into the NJ Romance Writers Hall of Fame.
Melinda holds a 2nd degree belt in Kenpo Karate. She's dabbled in Arnis stick fighting, studied Brazilian Jiu-Jitsu, and taught women's self-defense. She lives near the beach with her family and two spoiled rescue dogs. With such a pleasant life, she has no explanation for the sometimes dark and disturbing nature of her imagination. Find out more about Melinda by visiting http://www.melindaleigh.com.
My Review
Past and present collide!
When homicide detective Bree Taggert receives a distressing phone call from her sister, she rushes back to a hometown filled with nightmarish memories, only to find her sister was murdered.
Bree is overcome by grief, and guilt that she hadn't been there when Erin needed her- especially when she learns the main suspect is Erin's husband.
Was the past repeating itself?
Several years ago, Bree witnessed her father's murderous rage against her mother. She grabbed her younger brother and sister, and hid until the police came. By then, both of her parents were dead in an apparent murder-suicide. It changed the sibling's lives forever.
When the evidence doesn't seem to add up, Bree teams up with her brother-in-law's best friend, former officer and K-9 handler Matt Flynn.
As facts come to light, danger awaits and a murderer stalks the detective.
This is a riveting story of betrayal, mystery, suspense and a budding attraction.

Tweet
I give Cross Her Heart 4.5 lovely kisses- A Must-read!
"I voluntarily read an ARC of this book which was provided by the publisher via Netgalley in exchange for an honest review."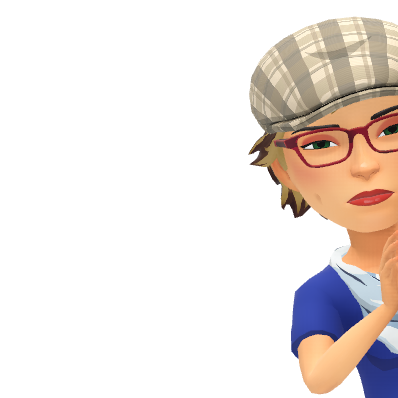 I love having guests on the blog. If you have a new release, a sale or just want to chat, send me an email via the contact page and we'll set something up. Hope to see you soon!