#1 New York Times bestselling author J. D. Robb presents a memorable tale of suspense set in 2059 New York City, as Lieutenant Eve Dallas walks a tightrope between her professional duties and her private demons.
Eve Dallas is one tough cop. It should take more than a seemingly ordinary middle-aged lady to make her fall apart. But when that lady is Trudy Lombard, all bets are off. Just seeing Trudy at the station plunges Eve back to the days when she was a vulnerable, traumatized young girl—and trapped in foster care with the twisted woman who now sits smiling in front of her.
Trudy claims she came all the way to New York just to see how Eve is doing. But Eve's fiercely protective husband, Roarke, suspects otherwise—and a blackmail attempt by Trudy proves his suspicion correct. Eve and Roarke just want the woman out of their lives. But someone else wants her dead. And when her murder comes to pass, Eve and Roarke will follow a circuitous and dangerous path to find out who turned the victimizer into a victim.
Biography
J.D. ROBB is the pseudonym for #1 New York Times bestselling author Nora Roberts. She is the author of over 200 novels, including the futuristic suspense In Death series. There are more than 500 million copies of her books in print.
My Review
The past has a way of returning…
When Lieutenant Eve Dallas returns to the station after a particularly gruesome death, the last thing she expects to find is a spectre from her past waiting in her office. Trudy Lombard was Eve's first foster parent following the traumatizing experience she'd been through with her father. Instead of a kind and caring woman, Trudy had proven herself to be domineering and vindictive, further damaging young Eve's psyche in a way that took years to overcome.
And now, Trudy is back claiming to an urge to reconnect with her young change, to see New York and how far Eve has come up in the world. In actuality, Trudy has a plan to blackmail Eve and Roarke. Two million isn't too much if they want to keep the past buried. They should be grateful old Trudy was there when Eve needed her- right?
Roarke throws the obnoxious woman out of his penthouse office after some thinly veiled threats and considers the matter over, until Trudy turns up murdered in her hotel room the next day.
Eve must set aside her personal feelings to find justice for her old nemesis, but finds it difficult with the past raising its ugly head around every corner.
Another interesting murder/mystery from this amazing author! It's easy to have empathy for Eve after everything she went through, but what makes her character a standout is her strength of will. Where many would have shriveled, Eve uses her helplessness and rage to fight for justice and bring closure to those affected by heinous crimes. She's really quite amazing. And then there's Roarke, her multi-billionaire husband who would lay his life on the line for her- swoon!
My only complaint; the book starts out with Santa Claus jumping from a high rise to his death, but instead of carrying on this plotline it gets cut short and solved with minimal fuss, which left me wondering, why bother?
Overall, a great summer whodunit!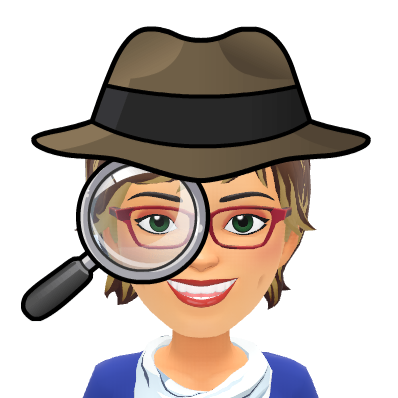 Sign up for my newsletter and get exclusive previews, book deals, giveaways, and more-