Autumn has arrived in the Pacific Northwest- my favorite time of the year!
This week's Sunday Stills Challenge from Terri Webster Schrandt is Signs of Autumn. You can see her wonderful photos and join in here.
The photo above is one of our maple trees. The leaves are picking up a leathery, worn look. I love the contrasting leaves.
Delicious autumn! My very soul is wedded to it, and if I were a bird I would fly about the earth seeking the successive autumns.

George Eliot
The apples are ripening, tempting us to pick them early, lol
Kiwi berries- rich in vitamins C and E and naturally low in fat, cholesterol, and sodium. They're also an excellent source of fiber, magnesium, and potassium.
It is only the farmer who faithfully plants seeds in the Spring, who reaps a harvest in the Autumn.

B. C. Forbes
The hydrangeas flowers have changed color to this beautiful magenta. Posted for Cee's Flower of the Day.
Arbutus tree– Arbutus is the only native broadleaf evergreen tree in Canada. Another common name is madrone, a Spanish word for the strawberry tree, of which arbutus is a close relative. The Scottish botanist Archibald Menzies first collected specimens in 1792 and described it as the oriental strawberry tree.
What is your favorite season?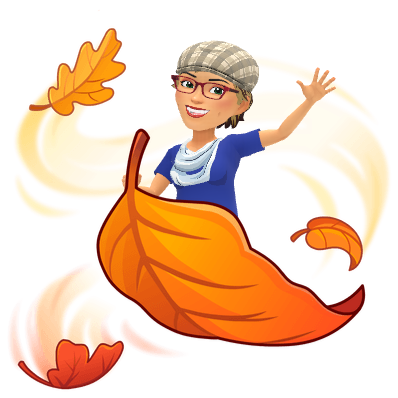 Sign up for my newsletter and get exclusive previews, book deals, giveaways, and more-