★ A Top 30 Amazon Bestseller & RITA® Winner ★
A FORBIDDEN LOVE SET IN THE EXPLOSIVE WORLD OF THE NBA… .
Think you know what it's like being a baller's girl?
You don't.
My fairy tale is upside down.
A happily never after.
I kissed the prince and he turned into a fraud.
I was a fool, and his love – fool's gold.
Now there's a new player in the game, August West.
One of the NBA's brightest stars.
Fine. Forbidden.
He wants me. I want him.
But my past, my fraudulent prince, just won't let me go
*Contains domestic/sexual abuse not involving the hero
Biography
A RITA® Award Winner and USA Today Bestseller, Kennedy Ryan writes for women from all walks of life, empowering them and placing them firmly at the center of each story and in charge of their own destinies. Her heroes respect, cherish and lose their minds for the women who capture their hearts.
Kennedy and her writings have been featured in Chicken Soup for the Soul, USA Today, Entertainment Weekly, Glamour and many others. She has always leveraged her journalism background to write for charity and non-profit organizations, but has a special passion for raising Autism awareness.The co-founder of LIFT 4 Autism, an annual charitable book auction, she has appeared on Headline News, Montel Williams, NPR and other media outlets as an advocate for ASD families. She is a wife to her lifetime lover and mother to an extraordinary son.
Stay In Touch!
Facebook: facebook.com/KennedyRyanAuthor
Book Group: facebook.com/groups/681604768593989/
Twitter: @Kennedyrwrites
Instagram: @kennedyryan1
BookBub: bit.ly/KRBookBub
Goodreads: goodreads.com/author/show/7429243.Kennedy_Ryan
Google +: plus.google.com/u/0/+KennedyRyanAuthor/posts
New Release Text Alerts: Text Kennedy Ryan 797979
My Review
A raw, insightful story of survival against domestic abuse.
When August enters a quiet bar on the eve of the biggest night of his college basketball career, he doesn't expect to meet the woman who will change his world.
Iris is fascinated by the shy, handsome baller who joins her for a drink, but she is in a committed relationship, so regretfully says goodbye at the end of the evening, never expecting how her life is about to change.
When Iris becomes pregnant(unplanned on her part) and is forced into bedrest, her dreams of a career and independence are placed on hold. Without her realizing how it happened, Caleb- her boyfriend- slowly and inexorably separates her from family and friends under the guise of love. A chance encounter with August reminds her of the friendship/attraction she'd given up and draws a jealous reaction from Caleb she doesn't expect.
I'm not going to lie, this is a brutal read. But, it's also an important story- one that needs told. Domestic violence is one of the leading causes of death for women, and in many cases either goes unreported, or is swept under the carpet by an overworked law enforcement.
Women are victims of intimate partner violence more often and more severely than men
79% of police reported intimate partner violence is against women Women were victims of intimate partner homicide at a rate four times greater than men
https://www.canada.ca/en/public-health/services/health-promotion/stop-family-violence/problem-canada.html
Crisis Lines (24/7):
Vancouver Island Crisis Line: 1 888 494 3888
Women Against Violence Against Women: 1 877 392 7583
Battered Women's Support Services: 604 687 1867
We need books like this to show us, we CAN WIN. Don't give up the fight!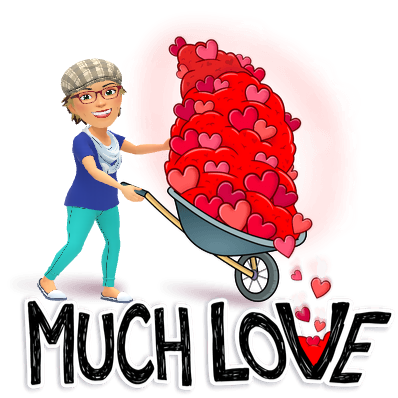 I love having guests on the blog. If you have a new release, a sale or just want to chat, send me an email via the contact page and we'll set something up. Hope to see you soon!