Today is the Mondayest Monday ever. Hallie Winstone has been fired – and it wasn't even her fault!
Having lost her job and humiliated herself in front of a whole restaurant full of diners, this is absolutely, one hundred percent, the worst day of her life.

That is until she receives an email announcing that she is the lucky winner of the Once Upon a Page Bookshop!

Owning a bookshop has always been Hallie's dream, and when she starts to find secret love letters on the first page of every book, she knows she's stumbled across something special.
But Hallie's beloved bookshop is in financial trouble, and with sales dwindling, she can't help but wonder if she is really cut out to run a business.
Things start to look up when she meets gorgeous, bookish Dimitri and between them, they post a few of the hidden messages online, reuniting people who thought they were lost forever.
 
But maybe it's time for Hallie to find her own happy-ever-after, too?
Attribution- Amazon.com
Biography
Jaimie is a 32-year-old English-sounding Welsh girl with an awkward-to-spell name. She lives in South Wales and enjoys writing, gardening, watching horror movies, and drinking tea, although she's seriously considering marrying her coffee machine. She loves autumn and winter, and singing songs from musicals despite the fact she's got the voice of a dying hyena. She hates spiders, hot weather, and cheese & onion crisps. She spends far too much time on Twitter and owns too many pairs of boots.
She will never have time to read all the books she wants to read.
She has been writing for years but has only just plucked up the courage to tell people.
She is the author of chick-lit romantic comedies Kismetology and The Chateau of Happily Ever Afters, and young adult romantic comedies Afterlife Academy, Not Pretty Enough, and North Pole Reform School.
Find out more on http://www.jaimieadmans.com or find me on Twitter @be_the_spark
My Review
Bad luck follows Hallie Winstone like a dark cloud, so she is understandably amazed to find herself the winner of a quaint old bookstore.
Reading has always been Hallie's comfort and she's dreamed of owning her own store one day- but she didn't realize how much work it would be to reorganize the old shop. Good thing it comes with a flat upstairs because the store is taking over her life. Financial concerns makes her wonder if she's jumped from the frying pan to the fire, but a handsome, quirky artist convinces Hallie not to give up.
With Dimitri's help, Hallie begins to get a handle on the business and excitement blooms when they find books with inscriptions inside their worn covers. The romantic in Hallie wants to bring the people in the messages together, so she and Dimitri hatch a plan to advertise the notes online and the results are more than either of them expected.
This is a sweet, charming rom-com with an underlying message of trust that I found refreshing. Klutzy Dimitri and hapless Hallie make a great couple. And who wouldn't love to find romance in a bookshop!
"I voluntarily read an ARC of this book which was provided by the publisher via Netgalley in exchange for an honest review."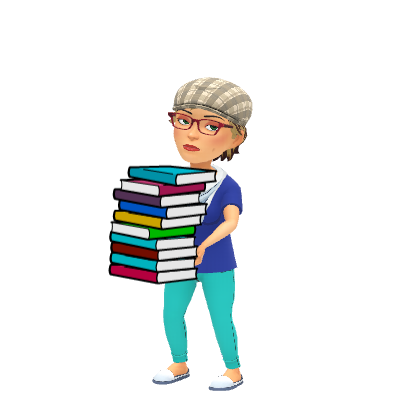 Recent Posts
I'm humbled by this beautiful review and surprise post on Carla Loves to Read- thank you so much!
I'm thrilled to be included with these amazing authors, Cheryl Oreglia and Toni Pike, on Sally Cronin's Smorgasbord blog!
Spring has arrived and my grumpy, downer spirit is renewed, lol. I've been reading up a storm and have fallen way behind in reviews- oops. Hopefully, in the next couple of weeks I can make inroads on the omissions. Here are today's top picks. Click the covers to learn more. Logan Hunter is a bestselling…