The summer solstice is here and it's creating quite the heat wave in its wake! I've been taking it slow and easy while catching up on some of the exciting reads I've recently found on Amazon and Netgalley.
The Second Blind Son is book two in Amy Harmon's The Chronicles of Saylok series and is sensational!

Tweet
A lost girl and a blind boy discover their greatest strength is their bond with each other in a beguiling fantasy by the New York Times bestselling author of The First Girl Child.
An insidious curse is weakening the Norse kingdom of Saylok, where no daughters have been born in years. Washing up on these plagued shores is Ghisla, an orphaned stowaway nursed back to health by Hod, a blind cave dweller. Named for a mysterious god, Hod is surrounded by prophecy. To Ghisla, he's a cherished new friend, but to Hod, the girl is much more. For when Ghisla sings, Hod can see.
Unable to offer safe shelter, Hod urges Ghisla onward to become a daughter of the temple, where all the kingdom's girl children have been gathered. But because of a magical rune, the two cannot be separated, no matter the time or the distance.
Now, subject to a ruthless king, Ghisla enters a desperate world of warring clan chieftains and catastrophic power struggles. Uncertain whom to trust, their bond strained by dangerous secrets and feuding loyalties, Ghisla and Hod must confront the prophecies that threaten Saylok while finding a way to save each other.
Biography
Amy Harmon is a Wall Street Journal, USA Today, and New York Times Bestselling author. Her books have been published in eighteen languages, truly a dream come true for a little country girl from Utah.
Amy Harmon has written thirteen novels, including the USA Today Bestsellers, The Smallest Part, Making Faces, and Running Barefoot, and the #1 Amazon bestselling historical, From Sand and Ash. Her novel, A Different Blue, is a New York Times Bestseller. Her USA Today bestselling fantasy, The Bird and the Sword, was a Goodreads Best Book of 2016 finalist. For updates on upcoming book releases, author posts and more, join Amy at http://www.authoramyharmon.com.
My Review
Ghisla, a young girl from Songr, loses her family and village to the plague and barely escapes the funeral pyres herself by hiding in the hull of a ship bound for unknown waters. When a storm ravishes the boat and leaves her adrift on stormy seas, Ghisla cries against the gods and sings to Odin in a bid to find the courage to survive.
Sent away as a babe, Hod has lived much of his young life as a cave-dweller, learning the teachings of the temple from his keeper, Arwin. Blindness has given him superior hearing and lightning reflexes, but it doesn't prepare him for the girl who washes up on his shores and gives him the gift of sight through her songs.
When Arwin returns to the caves months later, he is horrified to find the Songr girl entrenched there with Hod. Worried of her power over his young charge, Arwin insists Ghisla must leave and takes her to one of Saylok's clan leaders as a girl child to gift to the king. Devastated, Hod breaks a temple rule and draws a rune on his and Ghisla's palms so that they can communicate from afar.
Banroud, King of Saylok, has commissioned his clans to provide girls to become daughters of the temple in the hope it will appease Odin and break the curse of no new female babies they have lived under for years. A curse created against his brutality.
As time passes, so to does Ghisla's hope of ever seeing Hod again. She fears warring between the clans and the Northland King will end any chance of peace for Saylok and endanger the man she loves more than life.
Set in sync with book one in the series, The First Girl Child, this story is told from a different perspective on the epic battle of Saylok. I enjoyed revisiting familiar scenes from the first book, as well as seeing the story through Hod and Ghisla's viewpoint.
There is a lot more introspection in this story, but it doesn't take away from the building tension in any way. Ghisla is portrayed as stubborn and proud, with a warm heart many miss at first, while Hod is kind and fair, and devoted to the girl he rescued from the beach all those years ago.
This is a legendary romance with brave warriors and equally strong women!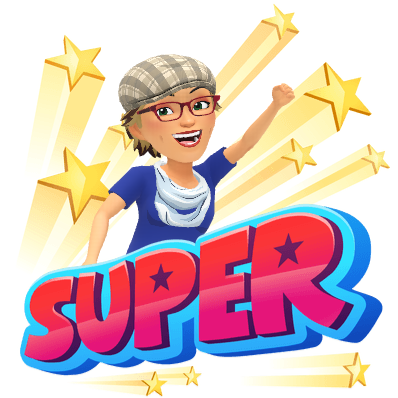 Sign up for my newsletter and get exclusive previews, book deals, giveaways, and more-