Jill Shalvis is one of my go-to authors. She writes about sexy, caring heroes and the independent, sassy women they can't live without.
The posts on this site may contain affiliate links, which means I may receive a small commission should you make a purchase using a link.
What would you change if you had to start your life—and love life—over again?
When Emma Harris wakes up from a coma she learns that her fiancé and her BFF have fallen in love, she's lost her job, and the life she knew is gone. Overwhelmed but grateful to be alive she starts over from scratch. Not as easy as it sounds, of course. But she's never been a quitter, even if she wishes she could quit rehab, where her hot but evil physical therapist, Simon, puts her through the wringer.
Eager for a new beginning, Emma opens a doggy day care. Unfortunately, the only space she can afford is owned by her childhood nemesis Ali Pratt. But hey, she's been through worse, right? She tries to roll with the punches, but a friend drops his grandpa off at the doggy day care in desperation then on top of that, she and Ali bring the term 'frenemies' to a whole new level. And then another grandparent shows up. And another.
In the midst of all that, Emma realizes she's accidentally fallen for Evil PT. But the most horrifying thing of all is that Ali just might have turned into the best friend she's ever had. And as Emma grows from the pain of her past and takes on her new path, she comes to realize that life isn't what you're given, it's what you make of it.
Multiple New York Times and USA Today bestselling author Jill Shalvis lives in a small town in the Sierras full of quirky characters. Any resemblance to the quirky characters in her books is … mostly coincidental. Look for Jill's bestselling, award-winning heartwarming and full of humor novels wherever books are sold and visit her website for a complete book list and daily blog detailing her city-girl-living-in-the-mountains adventures. Her most recent book, ALMOST JUST FRIENDS, was just published last month and her next book, THE SUMMER DEAL, comes out in June.
http://www.facebook.com/jillshalvis
http://www.twitter.com/jillshalvis
http://www.instagram.com/jillshalvis
http://jillshalvis.tumblr.com/
or email her at contact@jillshalvis.com
My Review
While training for a 5k marathon, Emma Harris steps off a curb and is hit by a car. She wakes from a coma two months later to learn her fiancé is sleeping with her ex-best friend, she's suffered life-changing injuries, and the passenger of the vehicle that hit her died- not her best day.
Stubborn pride won't let her give up, and neither will her annoying, hot, slave driver of a physical therapist. If she can survive his exercises, she might just get her life back on track.
Simon loves his career as a PT but his father's stroke means he doesn't get to do it as much as he'd like. His days are filled caring for his dad's property management business and nights making sure his father doesn't burn down the apartment or take the garbage out in his boxers- again. Though his therapy client, Emma, sparks a range of feelings from compassion to lust, he tries to retain a professional distance between them, but she sneaks under his guard with her determination and passion. Trouble is, Emma's been burned before and refuses to let her emotions rule her heart. Can Simon change her mind?
Emma is stronger than she thinks and proves it with new milestones achieved like climbing stairs, buying a business, and making some unexpected friends, but her developing relationship with Simon after thinking she could never trust a guy again, scares her to death. Will he leave her, too?
This book has all the feels. I love Simon's acerbic cousin, Ali. She and Emma have a history that plays out over the story and adds another dimension to what is already a 5 star read.
If you haven't read Jill Shalvis yet, try Love for Beginners, it's a keeper!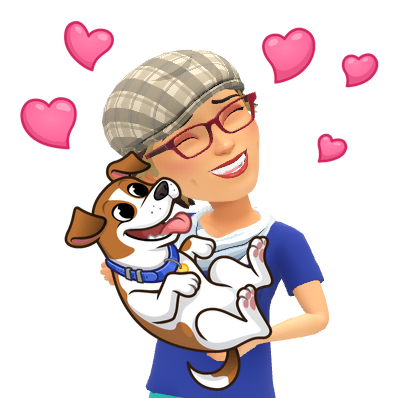 Sign up for my newsletter and get exclusive previews, book deals, giveaways, and more-