Three sisters' secrets collide in a shocking novel of suspense by the Wall Street Journal and Amazon Charts bestselling author of the Mercy Kilpatrick series.
Twenty years ago Emily Mills's father was murdered, and she found his body hanging in the backyard. Her younger sister, Madison, claims she was asleep in her room. Her older sister, Tara, claims she was out with friends. The tragedy drove their mother to suicide and Tara to leave town forever. The killer was caught. The case closed.
Ever since, Emily and Madison have tried to forget what happened that night—until an eerily similar murder brings it all back. It also brings FBI special agent Zander Wells to the Oregon logging town. As eager as he is to solve the brutal double slaying, he is just as intrigued with the mystery of Emily's and her sisters' past.
When more blood is shed, Zander suspects there's a secret buried in this town no one wants unearthed. Is it something Emily and Madison don't know? Or aren't telling? And Tara? Maybe Emily can't bear to find her. Because when Tara disappeared, she took a secret of her own with her.
Biography
***For a free Insider's Guide to my novels, visit KendraElliot.com.***
Kendra Elliot has sold over 7 million books, hit the Wall Street Journal top ten bestseller list nine times, and is a three time winner of the Daphne du Maurier award.
Her 2017 release, A MERCIFUL DEATH, was a #1 Amazon overall bestseller and has been optioned for TV.
She is an International Thriller Writers' finalist and a Romantic Times finalist. She grew up in the lush Pacific Northwest and still lives there with her family, three cats, and two Pomeranians. She's always been fascinated with forensics, refuses to eat anything green, and can't wait to wear flip flops every day.
My Review
Secrets from the past collide with a modern day murder in this thrilling suspense novel by Kendra Elliot!

Tweet
When restaurant owner Emily Mills goes to check up on a late-for-work employee, she comes upon a shocking crime scene. The woman is dead and her husband is found hanging in the backyard– a déjà vu moment for Emily who found her father the same way twenty years earlier.
A horrible coincidence or is there a mysterious connection?
FBI Agent Zander Wells is brought in to help the local sheriff's department on a possible hate crime of a young couple, and finds a town steeped in secrecy.
As the investigation delves deep, a desperate criminal amps up his game, threatening Emily and her family. Will the truth cost the Mills girls their lives?
This is a gripping mystery with multiple storylines that all weave together into a surprising conclusion I didn't see coming (Gotta love a good mystery!), but thought there were several threads left dangling by the end of the book to give it a 5* review. Racism is the leading factor in the storyline, yet the author doesn't use it as a platform to teach us a valuable lesson- rather it's sensationalized and then almost forgotten in the subsequent murder/mysteries that take place throughout the story. I feel that was an important moment lost.
Overall, a good story,
I give The Last Sister 4 lovely kisses
"I voluntarily read an ARC of this book which was provided by the publisher via Netgalley in exchange for an honest review."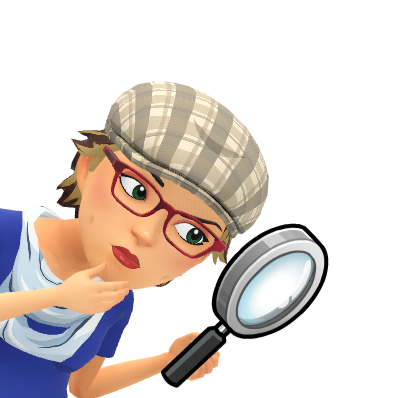 I love having guests on the blog. If you have a new release, a sale or just want to chat, send me an email via the contact page and we'll set something up. Hope to see you soon!