The charming homes of River Bluffs, Indiana, make perfect projects for house-flipper Jazzi Zanders. Less charming is her hothead brother-in-law, who's a bit of a fixer-upper himself.
But could he also be a murderer?

Jazzi married her gorgeous contractor Ansel—not his family. But somehow she keeps living with them. So she's delighted to help Ansel's brother Radley move out of their home and into his own place, in the same building as his work supervisor, Donovan. But when Donovan is shot and his apartment ransacked following an argument with Ansel and Radley's older brother Bain, their sibling becomes a suspect—especially after his missing gun turns up as the murder weapon.

Told not to leave town by Detective Gaff, big brother moves in with . . . Jazzi and Ansel. Now Jazzi needs to prove Bain's no killer, not only to keep him out of jail—but to get him out of their house. What was the killer looking for in Donovan's apartment? And what will happen to the next person who gets in the way?
Biography
USA Today Best-selling author for The Body in the Attic.
When I started self-publishing, I wrote urban fantasy as Judith Post. Then my wonderful agent, Lauren Abramo, suggested I try to find a publisher by writing romance, and she was right. I sold my Mill Pond romances to Kensington's Lyrical Press. After six romances, my equally wonderful editor, John Scognamiglio, asked if I'd like to try to write a mystery. Ironic, because I started writing–forever ago–by writing mystery short stories and selling them. I decided to write about a fixer-upper because my husband and I bought a 1920s small bungalow when we got married, and it needed lots of work. We're still working on it. And cooking crept into the stories because I LOVE to cook and have friends over to eat supper with us. A lot of my passions have ended up in my books:)
My Review
Jazzi Zanders and her handsome husband, Ansel, have settled into their new home and are happy to welcome friends and family, but not when it includes Ansel's obnoxious older brother, Bain.
Bain is in town to persuade his other brother, Radley, to return to the family farm. Radley has no intention of going back to that lifestyle and an argument ensues until Bain slams out of the apartment. Moments later, Radley's work supervisor is murdered on the next floor and Bain becomes the chief suspect after his gun goes missing from the glovebox of his pickup.
Bain is forced to move in with Jazzi and Ansel while the investigation is under way and drives the newlyweds crazy. Jazzi is determined to figure out who the killer is before she does some murdering of her own- on her brother-in-law!
Jazzi tags along with Detective Gaff as he questions some ex-cons and searches for clues, all while renovating a home and catering a wedding.
One of my favorite aspects of the book was Jazzi's love of cooking a feeding the people in her life. You can tell she gets great joy from caring for others and is an important underlying theme in the story.
I give The Body in The Apartment 4 lovely kisses- A fun read!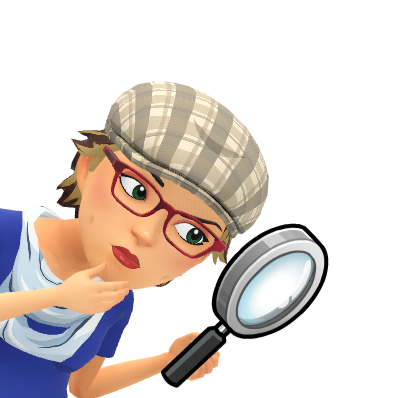 I love having guests on the blog. If you have a new release, a sale or just want to chat, send me an email via the contact page and we'll set something up. Hope to see you soon!