What I know: a boy in my class will one day wipe out two-thirds of the population with a virus.
What I don't know: who he is.
In a race against the clock, I not only have to figure out his identity, but I'll have to outwit a voice from the future telling me to kill him. Because I'm starting to realize no one is telling the truth. But how can I play chess with someone who already knows the outcome of my every move? Someone so filled with malice they've lost all hope in humanity? Well, I'll just have to find a way—because now they've drawn a target on the only boy I've ever loved…
Biography
Pintip Dunn is a New York Times bestselling author of young adult fiction. She graduated from Harvard University, magna cum laude, with an A.B., and received her J.D. at Yale Law School.
Her novel FORGET TOMORROW won the 2016 RWA RITA® for Best First Book, and SEIZE TODAY won the 2018 RITA for Best Young Adult Romance. Her books have been translated into four languages, and they have been nominated for the following awards: the Grand Prix del'Imaginaire; the Japanese Sakura Medal; the MASL Truman Award; the TomeSociety It list; and the Romantic Times Reviewers' Choice Award.
Her other titles include REMEMBER YESTERDAY, THE DARKEST LIE, GIRL ON THE VERGE, STAR-CROSSED, and MALICE.
My Review
Riveting! Time travel meets end of world prophecies in this spellbinding #fantasy by Pintip Dunn.

Tweet
Alice is a normal teenage girl going about her life until one day, a voice from the future informs her that she's been chosen to save the world from a deadly virus.
Farcical?
The voice has a way of insisting that's hard to ignore. Before long, Alice is on a life and death mission where every person is a suspect and murdering someone she cares about may be the only answer to solving a global annihilation.
There are so many elements to this story. The author does such a magnificent job of juggling them all into believable theories that she left me guessing to the very end how it would all turn out.
Favorite Lines
I love the depth and breadth of these characters. It's impossible not to get caught up in their desperate fight to survive, and yet, it's those quiet, intense moments like the one above that made my heart flutter.
I give Malice 5+ lovely kisses- Poignant and heart wrenching!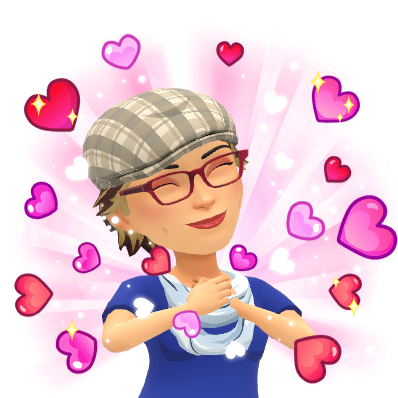 I love having guests on the blog. If you have a new release, a sale or just want to chat, send me an email via the contact page and we'll set something up. Hope to see you soon!