I had the chance to read three very different books lately. Some lived up to expectations, while one was a disappointment. Do you have auto-buy authors that have turned out to be DNF reads?
First up: I love, love Kristan Higgins!
TURNING THIRTY HAS ITS UPS AND DOWNS…
For Callie Grey, coming to grips with her age means facing the fact that her boyfriend-slash-boss is way overdue with a marriage proposal. And that she's way off track, because Mark has suddenly announced his engagement to the company's new Miss Perfect. If that isn't bad enough, her mom decides to throw her a Big Three-Oh birthday bash…in the family funeral home.
Bad goes to worse when Callie stirs up a relationship with the town's single—yet not so warm and fuzzy—veterinarian, in order to flag Mark's attention. So what if Ian McFarland is more comfortable with animals? So what if he's formal, orderly and just a bit tense? Friendly, fun-loving and spontaneous Callie decides it's time for Ian to get a personality makeover. But, dang—if he doesn't shock the heck out of her, she might actually fall for Georgebury, Vermont's unlikeliest eligible bachelor….
My Review
This is actually a re-read for me. Here is my original thoughts:
I loved this book! I cried and I laughed and looked forward to each turn of the page, that's what makes a winner!
Callie Grey has been in love with her boss ever since he played the Kiss in the Closet game when they were kids. Years later, she's still waiting for him to see her for the sweet, cute, lovable woman she is and gets talked into joining a dating website in order to make him jealous.
Instead, she meets the stoic, handsome, mysterious new vet and makes it her personal mission to loosen the guy up and help his failing business. Which means spending time with the man.
Introvert + Extrovert= chaos!
Ian McFarland is happy to stay out of the spotlight and care for the pets he loves. So, why is he allowing the spontaneous, spunky Callie invade his life?
Favorite Lines
Kristan never fails to create characters who become your best friends. I give All I Ever Wanted 5+ lovely kisses- Much Love!
---
Next we have an anthology to benefit the firefighters and wildlife in Australia.
A romance anthology with over THIRTY original, never-before-seen stories from bestselling and award-winning authors. Each piece was written for this anthology to benefit firefighters and wildlife in Australia. AUSTRALIA is only available for a limited time, so one-click your copy before it's gone.
AUTHORS INCLUDE: Penny Reid, Meredith Wild, Carly Phillips, Sierra Simone, Emma Scott, Susan Stoker, Kennedy Ryan, Willow Aster, Skye Warren, Kylie Scott, Aleatha Romig, Willow Winters, AL Jackson, Julia Kent, Rebecca Yarros, Nana Malone, Giana Darling, Emma Hart, Chelle Bliss, Noelle Adams, A. Zavarelli, Jenika Snow, Dylan Allen, Kayti McGee, Robin Covington, Mary Catherine Gebhard, Melanie Moreland, Parker S. Huntington, Nana Malone, Jewel E. Ann, Annabel Joseph, Celia Aaron, Michelle Heard, Brighton Walsh, Tamsen Parker, Pam Godwin
All royalties from this project will be donated to relief funds in Australia, with 50% going to a firefighter charity and 50% going to a wildlife charity. We aren't affiliated or endorsed by these charities. We are simply authors who want to support an important cause.
My Review
This is a wonderful collection of short stories ranging in heat from mild to steamy. A couple of my favorites came from Emma Scott's Where the Current Takes You and Rebecca Yarros Basket Day.
Where the Current takes You
When Kate is betrayed by her fiancé, she decides to go on the planned honeymoon- alone. What she doesn't expect, is the sexy, smart Nate who seems determined to pull her out of her funk and show her his Australia. Sometimes, love is best left up to fate.
Basket Day
When Bash's flight is delayed, he misses out on the annual basket auction and has to stand aside while the love of his life is on a date with another man.
Fortunately, he gets the chance to make it up to her later 🙂
---
And then the not so good.
He's a ticking bomb…
Eric Trask is counting the days before he blasts out of Shaw's Crossing forever. He and his brothers were raised at GodsAcre, a mysterious doomsday cult deep in the mountains, and are the only survivors of the deadly fire that destroyed it. The townspeople see them as time bombs just waiting to blow, but Eric's going to prove those bastards wrong. He's an ex-Marine, fresh off a tour in Afghanistan, working three jobs and barely sleeping. Utterly unprepared for Demi Vaughan's dazzling green eyes, lush pink lips and sexy curves. She's the town princess…he's a dangerous outcast. It was a sure recipe for disaster.
But the closer he gets to Demi, the more impossible it is to resist…
Forbidden fruit is the sweetest…
Demi Vaughan has big plans for life post- college, and Eric Trask, notorious bad boy with a complicated past, is not part of them. So when he saunters into the sandwich shop where she works she tells herself he's just tall, ripped, smoldering eye candy, nothing more. Eric was damaged. Marked by violence and tragedy. He'd be the ultimate bad boyfriend, and right now she was too busy even to shop for a good one. But his hot eyes and hard body, his sensual smile and that rough, sexy voice of his shook her resolve. After all, she was leaving this place forever. A little taste of heaven…what could it hurt?
But Shaw's Crossing has deeper, darker secrets than Eric or Demi could guess. The evil that destroyed GodsAcre is lying in wait…and it will stop at nothing to keep Eric and Demi apart…
My Review
I've read, and loved, many of Shannon McKenna's books, but this fell flat for me. I bought it expecting the action/suspense with steamy relationships that I expect in her books, but instead found this to be little more than erotica.
I couldn't get past the pages and pages of sex from a couple who barely knew each other.
A disappointing read.
That's it for me. Have you read anything from these authors? Love them or not so much?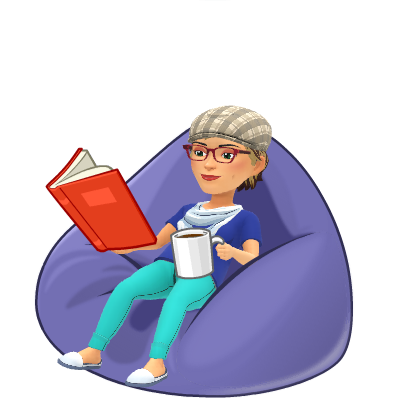 I love having guests on the blog. If you have a new release, a sale or just want to chat, send me an email via the contact page and we'll set something up. Hope to see you soon!