Life turns upside down for two sisters in Wall Street Journal bestselling author Jamie Beck's emotional novel about how secrets and differences can break—or bind—a family.
Sisters Amanda Foster and Erin Turner have little in common except the childhood bedroom they once shared and the certainty each feels that her way of life is best. Amanda follows the rules—at the school where she works; in her community; and as a picture-perfect daughter, wife, and mother-to-be. Erin follows her heart—in love and otherwise—living a bohemian lifestyle on a shoestring budget and honoring her late father's memory with a passion for music and her fledgling bath-products business.
The sisters are content leading separate but happy lives in their hometown of Potomac Point until everything is upended by lies that force them to confront unsettling truths about their family, themselves, and each other. For sisters as different as these two, building trust doesn't come easily—especially with one secret still between them—but it may be the only way to save their family.
Biography
Wall Street Journal and USA Today bestselling author Jamie Beck's realistic and heartwarming stories have sold more than two million copies. She is a two-time Booksellers' Best Award finalist, a National Readers' Choice Award winner, and critics at Kirkus, Publishers Weekly, and Booklist have respectively called her work "smart," "uplifting," and "entertaining." In addition to writing novels, she enjoys dancing around the kitchen while cooking and hitting the slopes in Vermont and Utah. Above all, she is a grateful wife and mother to a very patient, supportive family.
Fans can learn more about her on the web (www.jamiebeck.com), which includes a fun extras page with photos, videos, and playlists. She also loves interacting with everyone on Facebook (www.facebook.com/JamieBeckBooks). For monthly fun tips, birthday sweepstakes and other exclusive content, join my newsletter at http://bit.ly/1V0d7Qi. NO SPAM–EVER. For updates on discounts, follow me on BookBub at http://bit.ly/2GBcLM3.
My Review
Pregnant, in love with her handsome husband and owner of her dream home, Amanda Foster believes she has the world by the tail- that is until he disappears on a so-called business trip, taking her mother's life savings with him. And then she learns of his affair.
Erin Foster puts out a confident, take-no-crap attitude, but in reality she deeply mourns the loss of her father and the emotional distance between herself and the rest of her family. A messy breakup convinces her it's time to make some changes in her life.
When Erin and Amanda's mother has a series of accidents caused by stress, the sisters pull together to watch over her, get back the stolen money, and see that justice is served.
This is a well written story on family dynamics. Sometimes, life knocks us down, as Amanda learned, and the family we take for granted are the only ones we can truly count on to have our backs.
The characters are multi-dimensional and though the plotline went a little over the top, it was believable because of their reactions.
An enjoyable read!
"I voluntarily read an ARC of this book which was provided by the publisher via Netgalley in exchange for an honest review."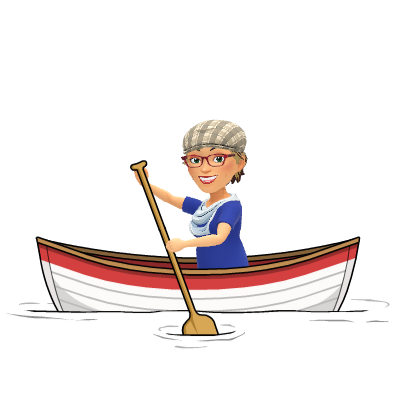 I love having guests on the blog. If you have a new release, a sale or just want to chat, send me an email via the contact page and we'll set something up. Hope to see you soon!