Shy, introverted Lucy Dennings lives a quiet little life in New York City, working for a nonprofit and keeping to herself. Every afternoon, she goes home to her empty apartment and Edgar, her houseplant, and every night, she loses herself in the pages of her beloved romance novels. Her lonely heart seeks solace in tales of passionate, enduring, all-consuming love, but more and more, Lucy feels she's not just reading for pleasure but searching for a lost piece of herself in the pages. As if she once touched something beautiful but it's been ripped away.
Until one day Lucy discovers a dead body in the alley behind her apartment. Even if it's too late, her first instinct is to help.
Her second is to run.
Because the dead body isn't so very dead, and suddenly, her little world isn't so little but one in which dreams feel like memories, "inner demons" actually lurk in dark alleys, and a beautiful creature of darkness with amber eyes and wings like night might hold the key to what her heart has been aching for…if she doesn't fall down the path of eternal damnation first.
From USA Today and Wall Street Journal bestselling author, Emma Scott, comes an emotional paranormal love story of passion, sacrifice, and the soul-deep love of a lifetime…more than one.
Biography
Emma Scott is a USA Today and Wall St. Journal bestselling author whose books have been translated in seven languages and featured in Buzzfeed, Huffington Post, New York Daily News and USA Today's Happy Ever After. She writes emotional, character-driven romances in which art and love intertwine to heal, and in which love always wins. If you enjoy emotionally-charged stories that rip your heart out and put it back together again, with diverse characters and kind-hearted heroes, you will enjoy her novels. Visit http://www.emmascottwrites.com
You can follow me at all the places…
emmascottwrites.com
Super-cute NON SPAMMY newsletter: http://bit.ly/2nTGLf6
Author page: https://www.facebook.com/EmmaScottwrites/
Reader group: https://www.facebook.com/groups/906742879369651/
Email: emmascottpromo@gmail.com
My Review
An epic romance for the ages!
Casziel, dark angel and Demon Ashtaroth's right hand man, traveled centuries spreading his wrath on humans, but the Lord of Darkness has a weakness- the wife he saw murdered in Babylon. She is resurrected throughout time and her spirit calls him from the pits of Hell.
Lucy Dennings is a quiet, unassuming introvert and she's okay with that. After the loss of her father, she merely exists. By day, she's an environmentalist working for a non-profit, by night… well, she has her romance novels since her longtime crush on a fellow coworker is going nowhere fast. Loneliness has become her friend, nothing exciting ever happens.
Until a dead man (a naked dead man!) shows up in the alley of her Hell's Kitchen flat. The most beautiful creature she's ever seen- otherworldly. But then, that could be the stunning set of black wings sprouting out of a back surely created by the gods. Then he gasps for breath and Lucy knows her life is about to change forever.
Filled with humor:
Beautiful passages that resonate in readers hearts:
And an enduring romance guaranteed to make the hardest heart swoon:
The Sinner is unlike any book I've read. Cas is willing to make the ultimate sacrifice, consigning his soul to Oblivion, if only he can give his wife a second chance at love- with another man. To accomplish this, he must make a deal with the devil (literally) and pray as he hasn't prayed in millennia, but Ashtaroth has his own plans, and they don't include happy endings.
Emma Scott is one of my very favorite writers. She has a talent for tackling the tough subjects that open the eyes and hearts of her readers.
A ten star read!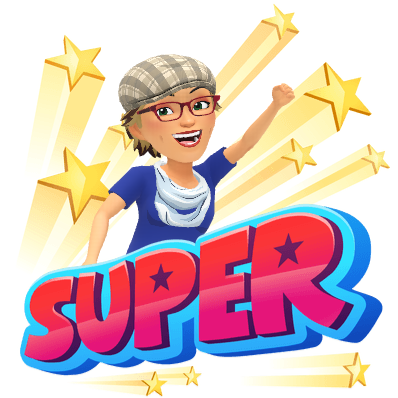 Sign up for my newsletter and get exclusive previews, book deals, giveaways, and more-