This week I have a selection of books from a variety of genres- something for everyone!
You can check out my podcast here:
To save space, I've added a brief description of each story. Click the covers to learn more.
Piper Seidel has one thing going for her—a red carnation given to her by Tommy Burnett in the tenth grade. It might have dried over the years, but it's still her good luck charm. Losing it sets her life in a downward spiral, forcing her to return to her hometown where she comes face to face with her high school crush.
Staci Troilo grew up in Western Pennsylvania writing stories and poetry in her free time, so it was no surprise that she studied writing in college. After receiving creative and professional writing degrees from Carnegie Mellon University, she went on to get her Master's Degree in Professional Writing, and she worked in corporate communications until she had her children. When they had grown, she went on to become a writing professor, and now she is a freelance writer and editor.
Staci is a multi-genre author. Her fiction is character-driven, and despite their protests, she loves to put them in all kinds of compromising or dangerous situations.
You can find out more about her on her website (stacitroilo.com).
My Review
When Piper Seidel's temper causes her to lose her job as a newspaper reporter, she goes home to lick her wounds and spend the holidays with her father.
Her bad luck continues when she runs into a high school crush looking the worse for wear. Thank goodness her old friend, Jack, is there to pick up the pieces.
Through a series of unfortunate events, Piper learns things are not always what they seem, and sometimes, the answer is right in front of your eyes.
I loved this story!
There is a beautiful scene between Piper and her father while on a tree hunting expedition that reminded me of the many times I went out with my dad.
This is sweet, enjoyable holiday read- highly recommended!
When reality and magic meet in the forest
It's 1969, and twelve-year-old Daniel Burns is camping in the redwood forest with his family. Danny wants to listen to his music and read, but his family has other plans. S'mores around the campfire and stories end their first day. The family is sleeping soundly in their secluded tent when Danny wakes up and finds his sister, Colette, is missing.
D.L. Finn is an independent California local who encourages everyone to embrace their inner child. She was born and raised in the foggy Bay Area, but in 1990 relocated with her husband, kids, dogs, and cats to the Sierra foothills in Nevada City, CA. She immersed herself in reading all types of books, but especially loved romance, horror, and fantasy. She always treasured creating her own reality on paper. Finally, being surrounded by towering pines, oaks, and cedars, her creativity was nurtured until it bloomed. Her creations vary from children's books, young adult fantasy, and adult paranormal romance to an autobiography with poetry. She continues on her adventures with an open invitation for her readers to join her.
My Review
The veil between fantasy and reality meld in this innovating children's tale!
A camping trip to the redwood forest brings a surprise visit from fairies to the young Burns children. They are desperate to save their home from a vengeful landowner and believe Daniel and his mom are the answer to a prayer.
Along the way, they teach the children to appreciate the woods and all living creatures.
The author couches real world issues into a relatable tale children can enjoy. We learn through the fairies the threat of clear-cutting, poachers, and toxic waste, and how we must all work together to save our planet.
While geared to middle-age children, Tree Fairies and Their Short Stories is enjoyable at any age!
Dewey "Mac" Mackenzie is no ordinary chuckwagon cook. He's a marked man on the run who works cattle drives to stay one step ahead of his enemies. If these hired killers catch up to him, he'll be slinging guns instead of hash—with a side order of revenge that's best served cold . . .
William W. Johnstone is the USA Today and New York Times bestselling author of over 300 books, including Preacher, The Last Mountain Man, Luke Jensen Bounty Hunter, Flintlock, Savage Texas, Matt Jensen, The Last Mountain Man; The Family Jensen, Sidewinders, and Shawn O'Brien Town Tamer . His thrillers include Phoenix Rising, Home Invasion, The Blood of Patriots, The Bleeding Edge, and Suicide Mission. Visit his website at http://www.williamjohnstone.net or by email at dogcia2006@aol.com.
Being the all-around assistant, typist, researcher, and fact checker to one of the most popular western authors of all time, J.A. Johnstone learned from the master, Uncle William W. Johnstone.
He began tutoring J.A. at an early age. After-school hours were often spent retyping manuscripts or researching his massive American Western history library as well as the more modern wars and conflicts. J.A. worked hard–and learned.
"Every day with Bill was an adventure story in itself. Bill taught me all he could about the art of storytelling. 'Keep the historical facts accurate,' he would say. 'Remember the readers, and as your grandfather once told me, I am telling you now: be the best J.A. Johnstone you can be.'"
My Review
After protecting a young woman's honor at the local watering hole, Mac gets bushwhacked in his hotel room and ends up on the wrong side of a powerful man.
Harcourt is after the land owned by the rescued woman's brother, and he won't quit until he gets it. Surrounded by his band of no-good thugs, and with the town in his pocket, the siblings have no choice but to raise funds with a cattle drive. They ask Mac to come along, and soon the trio are fighting more than the heat and sweat of the ride.
This was an engaging read. I would have liked the settings to be described with more depth, and some of the dialogue felt contrived, but overall, a good read!
Laurel Snow wouldn't call hunting a serial killer a vacation, but with a pile of dead bodies unearthed near her Genesis Valley, WA, hometown, she'll take what she can get. Yet something about this case stirs her in unexpected ways. Like the startling connection she feels to Dr. Abigail Caine, a fiercely intelligent witness with a disturbing knack for making Laurel feel like she has something on her. Then there's Laurel's attraction to Huck Rivers, the fish and wildlife officer guiding her to the crime scene—and into the wilderness . . .
New York Times, USA Today, and Amazon bestselling author Rebecca Zanetti has published more than fifty novels, which have been translated into several languages, with millions of copies sold world-wide. Her books have received Publisher's Weekly starred reviews, won RT Reviewer Choice awards, and have been featured in Entertainment Weekly, Woman's World and Women's Day Magazines.
Her novels have also been included in Amazon best books of the year, and have been favorably reviewed in both the Washington Post and the New York Times Book Reviews. Rebecca has ridden in a locked Chevy trunk, has asked the unfortunate delivery guy to release her from a set of handcuffs, and has discovered the best silver mine shafts in which to bury a body…all in the name of research. Honest. Find Rebecca at: http://www.RebeccaZanetti.com
 Please visit Rebecca at: http://www.rebeccazanetti.com/
 Facebook: http://www.facebook.com/RebeccaZanetti.Books/
 Instagram: https://www.instagram.com/rebeccazanetti/
My Review
This story starts out with a bang and doesn't let up until the very end!
FBI Special Agent Laurel Snow is pulled off her DC assignment to go to her family's aid. When a group of quad riders come across the gruesome remains of at least twelve victims, Laurel's uncle, a grave digger, is brought in for questioning. She knows he couldn't have done anything so heinous, but can she prove him innocent?
Washington Fish and Wildlife Officer Huck Rivers is a loner and likes it that way. He has demons of his own and works better without a partner (except for his service dog), but with a possible serial killer on his mountain, Huck is forced to play nice with the feds.
The deeper into the case Laurel and Huck get, the closer the danger comes. Unexpected revelations come to light, throwing the agent into turmoil and makes her second-guess everything she thought she knew about her life.
There are numerous twists to this storyline that kept me guessing right to the end.
A 5-star read!
Lizzie and the hat are back, and this time they're chasing vampires across a subculture of America. A pair of rodeo cowboys are holding a woman captive to use like a milk cow since they joined the undead.
I was born in a town called Elko, Nevada. I like to tell everyone I was born in a small town in the 1940s. I'm not quite that old, but Elko has always been a little behind the times. This gives me a unique perspective of earlier times, and other ways of getting by. Some of this bleeds through into my fiction.
I moved to Idaho right after the turn of the century, and never looked back. My writing career was born here, with access to other writers and critique groups I jumped in with both feet.
I like to write about things that have something unusual. My works are in the realm of science fiction, paranormal, and fantasy. The goal is to entertain you for a few hours. I hope you enjoy the ride.
Craig
My Review
In the third instalment of the popular The Hat series, Lizzie and The Hat are performing gigs with their band when they come across a sad-eyed vampire named Kevin. Rather than giving him the wooden stake, Lizzie listens to the vamp's story of a kidnapped sister used to feed a gang of rough vampires who like to hang out on the rodeo circuit.
Determined to help the woman, if they can, Lizzie talks The Hat into booking some cowboy venues and they brush up on their country twang (much to The Hat's disgust).
Worried about Lizzie, The Hat morphs them to her grandfather's cabin where she learns about Mrs. Molony- no spoilers- and picks up ammunition to fight the vampires.
They travel to a corn festival and a bronc busting competition singing while keeping an eye out for the evil vamps. The Hat wants to blast them all to the netherworld, but Lizzie won't allow it until they find Kevin's sister- if he's not playing them for fools.
The Hat's sarcasm makes this series shine. This is a fun story!
Your turn; what's on your reading list?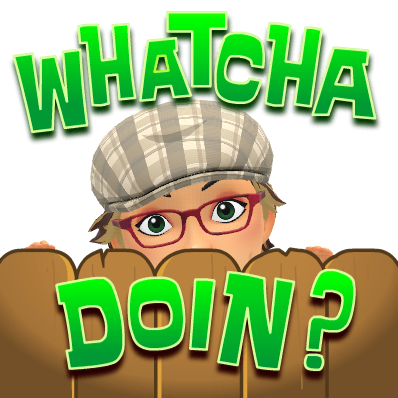 Sign up for my newsletter and get exclusive previews, book deals, giveaways, and more-