Someone knows about the hat. The creature from another dimension that helps Lizzie fight against the creatures of darkness.
They are summoned to a cryptic meeting with a secret society, where they meet other people with enhanced skills. It turns out someone, or something, has been tampering with the world's vaccine supply. The goal doesn't appear to be political or financial, but biblical pestilence.
Can this group of loners come together in time to make a difference when even the proper authorities are obstacles?
Check out Viral Blues, for your dose of paranormal adventure, with a strong sample of dark humor. And in recent superhero style, don't miss the secret last chapter after the back material.
Biography
I was born in a town called Elko, Nevada. I like to tell everyone I was born in a small town in the 1940s. I'm not quite that old, but Elko has always been a little behind the times. This gives me a unique perspective of earlier times, and other ways of getting by. Some of this bleeds through into my fiction.
I moved to Idaho right after the turn of the century, and never looked back. My writing career was born here, with access to other writers and critique groups I jumped in with both feet.
I like to write about things that have something unusual. My works are in the realm of science fiction, paranormal, and fantasy. The goal is to entertain you for a few hours. I hope you enjoy the ride.
Craig
My Review
When an underground organization tampers with the world's vaccine supply, endangering thousands of lives, Lizzie and The Hat are brought in to help a group with supernatural abilities to find, and stop, whoever is behind the scheme.
Using their band as a way to infiltrate local hangouts in a search for the culprits, Lizzie is joined by a robotic covergirl, a guy who can turn himself into fog, a take-no-prisoners thug who likes to break knees and ask questions later, along with a few more interesting characters.
They are faced with zombies, mobsters, and a demon intent on annihilating the world.
The pacing is fast in this highly inventive story of the battle between good and evil. The author added a number of twists and turns that kept this reader guessing what would happen next!
If you like supernatural suspense thrillers, Viral Blues is a must-have addition to your #readinglist!

Tweet
I give Viral Blues 5 lovely kisses- Imaginative storyline!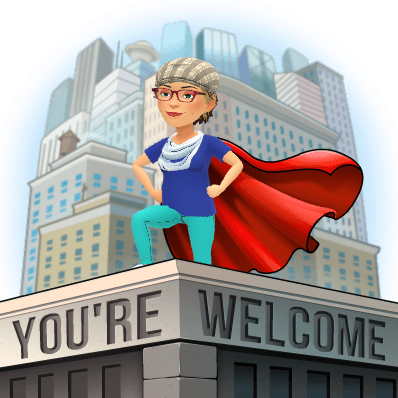 I love having guests on the blog. If you have a new release, a sale or just want to chat, send me an email via the contact page and we'll set something up. Hope to see you soon!