Ruined. BROKEN. LOST.
Thia's lost it all. With no options left she turns to the biker she met as a kid to cash in the favor he swore to return all those years ago.
Bear's best friend is dead. His old man wants to put him to ground.
He has bigger things on his mind than the pink-haired girl from the
gas station he never thought he'd see again.
Until her battered body is tossed onto his doorstep.
Keeping his promise to Thia means Bear has to be willing to risk everything, including his life…and what's left of his heart.
Thia's bruised and battered.
Bear's leather and lawless.
It will never work between them.
It's a lie they ALMOST believe
LAWLESS is book THREE in the King Series and meant to be read after KING & TYRANT.
Biography
T.M. Frazier lives in sunny Southwest Florida with her husband and daughter. She dreamed of being a writer since the day she learned how to read. After spending many years working in real estate she decided could no longer ignore that dream.
She published her first book, The Dark Light of Day, in 2013 and has since become a USA Today bestselling author several times over. Her books have been translated into numerous languages and published all around the world.
T.M. enjoys writing what she calls 'wrong side of the tracks romance' with morally corrupt anti-heroes and ballsy heroines.
Her books have been described as raw, dark and gritty. Basically, what that means, is while some authors are great at describing a flower as it blooms, T.M. is better at describing it in the final stages of decay.
She loves meeting her readers, but if you see her at an event please don't pinch her because she's not ready to wake up from this amazing dream.
Join T.M. in Frazierland! http://www.facebook.com/groups/tmfrazierland
My Review
When young Thea is given a promise ring in exchange for silence, she doesn't expect to use it as protection many years later.
Thea returns home one day to her worst nightmare. Her mother has shot her father and intends to turn the gun on both of them, so they can all go to Heaven to be with Thea's brother. Problem is, Thea's not ready to die. Left with no choice, she shoots and kills her mother. Panic-stricken, she turns to the only help she can think of- the tall, handsome biker who'd given her a ring to cash in if she ever needed anything in exchange for silence in a botched robbery by one of his brothers-at-arms.
Unfortunately, Bear isn't part of the MC gang anymore, but his father is happy to leave him a message at Thea's expense. Hurt and abused, she is rescued from rape by an unlikely source and ends up in Bear's hands, but he's not the kind, funny man she remembered.
Bear lives one day at a time. He's seen, and done, horrible things in his life and now his only goal is revenge against the man who raised him and subsequently turned on him- his father- leader of the MC.
That becomes more complicated when a beautiful young woman turns up on his doorstep, frightened and beaten by his dear old dad, spouting a tale of him owing her a favor from years ago. He'd only given her his ring at the time to keep her quiet, and was surprised she'd taken him seriously. He should get rid of her, but the broken look in her eyes and the undeniable chemistry between them keeps him from letting her go.
Driven by a need to protect Ti at all costs, Bear soon finds himself fighting the MC, the law, and Thea herself while battling feelings he's never had before- love and tenderness for someone he doesn't deserve.
This is a raw, emotional story of biker life and an unlikely hero who will engrave himself on your heart.
Favorite Lines:
I give Lawless 4 lovely kisses- Heart-wrenching!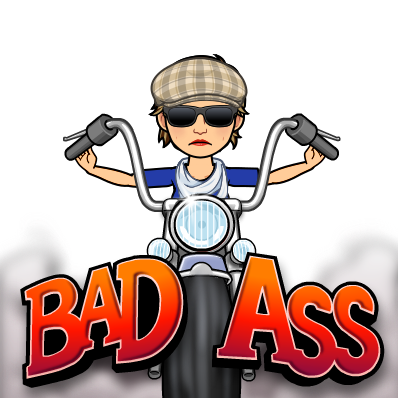 I love having guests on the blog. If you have a new release, a sale or just want to chat, send me an email via the contact page and we'll set something up. Hope to see you soon!