The #1 New York Times bestselling author presents a new novel of a mother and a daughter, of ambition and romance, and of a traumatic past reawakened by a terrifying threat…
Adrian Rizzo was seven when she met her father for the first time. That was the day he nearly killed her—before her mother, Lina, stepped in.
Soon after, Adrian was dropped off at her grandparents' house in Maryland, where she spent a long summer drinking lemonade, playing with dogs, making a new best friend—and developing the stirrings of a crush on her friend's ten-year-old brother. Lina, meanwhile, traveled the country promoting her fitness brand and turning it into a billion-dollar business. There was no point in dwelling on the past.
A decade later, Adrian has created her own line of yoga and workout videos, following in Lina's footsteps but intent on maintaining creative control. And she's just as cool-headed and ambitious as her mother. They aren't close, but they're cordial—as long as neither crosses the other.
But while Lina dismisses the death threats that Adrian starts getting as a routine part of her daughter's growing celebrity, Adrian can't help but find the vicious rhymes unsettling. Year after year, they keep arriving—the postmarks changing, but the menacing tone the same. They continue after she returns to Maryland and becomes reacquainted with Raylan, her childhood crush, all grown up and as gorgeously green-eyed as ever. Sometimes it even seems like the terrifying messages are indeed routine, like nothing will come of them. Until the murders start, and the escalation begins…
Biography
Nora Roberts is the #1 New York Times bestselling author of more than 200 novels, including Shelter in Place, Year One, Come Sundown, and many more. She is also the author of the bestselling In Death series written under the pen name J.D. Robb. There are more than five hundred million copies of her books in print.
My Review
The past haunts a family's future…
A traumatic encounter with young Adrian's father sends the family into protection mode.
Seven-year-old Adrian can barely comprehend the horror of her father's attack, and though she's surrounded by her loving grandparents, resentment for the mother who's never there, builds. She decides to become an independent person; one who can never be hurt.
After years of hard work, Adrian is finally on the road to success, but fears from the past sneak up when a stalker endangers everything she's worked so hard to build.
Though the story is promoted as a suspense-thriller, other than the opening chapters, I felt this area fell flat. What I did enjoy was the family dynamics. Adrian didn't have the love and support of her mother when she needed it the most, but there is a time of healing which redeems the book in my eyes.
I love a good family saga and can recommend this as winner on that front.
"I voluntarily read an ARC of this book which was provided by the publisher via Netgalley in exchange for an honest review."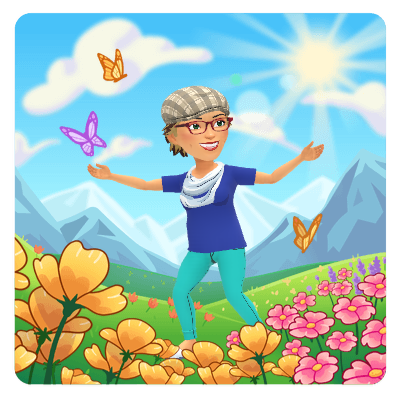 Sign up for my newsletter and get exclusive previews, book deals, giveaways, and more-