After a couple of weeks away, I'm back with some new book reviews…
I FINALLY finished the book-that-didn't-want-to-be-written and think it turned out pretty well (more about that soon), thank goodness! DH and I have been hard at work in the garden, which is growing like crazy. Since we're RVers, everything has to be container grown and fit into a small lot, but somehow, we make it work, lol.
Here's a few pics because I'm addicted to the flowers 🙂
I also managed to finish an interesting NetGalley read, along with a historical, and one from a new-to-me author, Kristin Hannah.
Since I have a few today, I've only added a short description followed by my review. You can click the covers to learn more.
Forbidden magic, a family secret, and a night to reveal it all…
In Bright Ruined Things we meet Mae, who has lived on the Prosper family's island her whole life and wants nothing more than to learn Lord Prosper's magic, marry the man of her dreams, Miles, and live happily ever after, but when a dark secret floats in on the tide, Mae's insulated world is turned inside out.
The characters are multi-faceted, especially IVO, who is portrayed as a brilliant magician on the edge of crazy with an unrequited love for Mae.
Mae came across as a bit of a pushover for the first half of the book. Her desperation to become a true part of the Prosper family wore thin after a while. I wanted her to be more like wild child Chloe and tell them all where to go, lol.
Overall, this is an enjoyable read.
"I voluntarily read an ARC of this book which was provided by the publisher via Netgalley in exchange for an honest review."
Would you hold on tighter if you knew you were saying goodbye forever?
After the loss of her father, Annabel reluctantly agrees to a trip overseas to her mother, Stella's, childhood home of Ireland. Annabel is understandably heartbroken over her dad's death and is frustrated by her mom's seeming lack of feelings, which causes a rift between the two.
Stella's joy in returning to her hometown and family is heartwarming, while, in contrast, Annabel feels like an outsider and carries resentment over her mom's happiness.
I found it a bit off-putting that Stella would go back to Ireland with the intention of finding her lost love so soon after her husband's death, but that part of the story was also the most engrossing.
Told in duo-timelines, the author does a wonderful job of bringing the reader into the Irish lifestyle. Loss, forgiveness, familial bonds- all the characteristics of an enjoyable women's fiction read.
In the rugged Pacific Northwest lies the Olympic National Forest—nearly a million acres of impenetrable darkness and impossible beauty. From deep within this old growth forest, a six-year-old girl appears. Speechless and alone, she offers no clue as to her identity, no hint of her past.
Set on the edge of the Olympic National Forest, Magic Hour is an atmospheric, immersive, page-turning read I couldn't put down!
Famed psychiatrist Julia Cates has her confidence tested when a patient she's treating turns a gun on her classmates, then kills herself. The media sends Julia straight to infamy and ruins her successful practice, leaving her distraught.
Then Julia's estranged sister, police chief Ellie Barton, call with an offer she can't refuse.
The most exciting thing to happen in Rain Valley is the occasional drunk driver, so when former prom queen Ellie gets an emergency call to the town park, she feels a spark of excitement that turns into full-blown panic upon her arrival.
The Girl is starving. It's been days since Him visited the cave. Left with no choice and frightened beyond reason, The Girl escapes her shackles and, with her wolf cub, heads into the forest in a desperate search for food.
This is a heartbreaking, dramatic tale of two sisters' painful reunion and the town that stepped in to protect one horrifically damaged child.
I don't want to give too much more away, other than to say, get the tissues ready!
How was your long weekend? Did you get any gardening or reading done? The holidays go by too fast, don't they?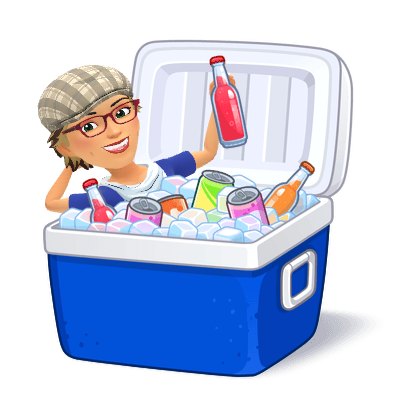 Sign up for my newsletter and get exclusive previews, book deals, giveaways, and more-