I've been working on my holiday romance but it's slow going, so I've picked up on my reading in an effort to find some inspiration.
This week I have two very different mystery novels to share. One is about finding a new family, and the other is saving the one you have. Both are five star reads.
I'm adding a shortened blurb to describe the book. To learn more, just click the covers (aren't they gorgeous?)
In this gripping page-turner, an ex-agent on the run from her former employers must take one more case to clear her name and save her life.
Biography
Stephenie Meyer's life changed dramatically on June 2, 2003. The stay-at-home mother of three young sons woke-up from a dream featuring seemingly real characters that she could not get out of her head. "Though I had a million things to do (i.e. making breakfast for hungry children, dressing and changing the diapers of said children, finding the swimsuits that no one ever puts away in the right place), I stayed in bed, thinking about the dream. Unwillingly, I eventually got up and did the immediate necessities, and then put everything that I possibly could on the back burner and sat down at the computer to write–something I hadn't done in so long that I wondered why I was bothering." Meyer invented the plot during the day through swim lessons and potty training, then writing it out late at night when the house was quiet. Three months later she finished her first novel, Twilight.
Twilight was one of 2005's most talked about novels and within weeks of its release the book debuted at #5 on The New York Times bestseller list.Among its many accolades, Twilight was named an "ALA Top Ten Books for Young Adults," an Amazon.com "Best Book of the Decade&So Far", and a Publishers Weekly Best Book of the Year. The movie version of Twilight will be released by Summit Entertainment nationwide on November 21, 2008, starring Kristen Stewart ("Into The Wild") and Robert Pattinson ("Harry Potter and the Goblet of Fire").
The highly-anticipated sequel, New Moon, was released in September 2006 and spent 31 weeks at the #1 position on The New York Times bestseller list. Eclipse, the third book in Meyer's Twilight saga, was released on August 7, 2007 and sold 150,000 copies its first day on-sale. The book debuted at #1 bestseller lists across the country, including USA Today and The Wall Street Journal. The fourth and final book in the Twilight Saga, Breaking Dawn, was published on August 2, 2008, with a first printing of 3.2 million copies – the largest first printing in the publisher's history. Breaking Dawn sold 1.3 million copies its first day on-sale rocketing the title to #1 on bestseller lists nationwide.
Meyer's highly-anticipated debut for novel adults, The Host, was released by Little, Brown and Company in May 2008 and debuted at #1 on The New York Times and Wall Street Journal bestseller lists.
Stephenie Meyer graduated from Brigham Young University with a degree in English Literature. She lives in Arizona with her husband and sons.
My Review
Written in the style of Jason Bourne, The Chemist is a high-octane thrill ride!
Recruited right out of university, chemistry wizard Juliana worked in a clandestine department of the government creating drugs used for interrogation. Her excellent record made her a liability. When the lab she worked in was destroyed and her mentor killed, Juliana went into hiding, changing her name, hair and anything else that made her recognizable to her enemies.
Three years later, Alex (Juliana) receives a message from her former handler; one she can't ignore. With hundreds of lives on the line, Alex must outwit those who want her dead while decoding a puzzling trail of clues, all the while wondering whether this is just an elaborate hoax meant to draw her into the open.
Let the games begin.
The story starts out a bit slow, and Alex spends a lot of time second-guessing everyone's motives and what her reaction should be, but… it fits. She's almost been killed three times and knows the agency she worked for has unlimited resources- also, she's a scientist. It makes sense that she would be thorough. Therefore, I was surprised when a couple of areas made me question her choices, such as her trust in Daniel and his twin brother, Kevin, even though Kevin bashed her face in on their first meeting. But the action kept me reading- I couldn't stop!
A winter blizzard barrels toward Wharton County with a vengeance.
Madam Zenya predicted the raging storm would change Kellan's life, but the famed seer never could've prepared him for all the collateral damage. After Nana D disappears, one of her patients turns up dead and a second body is discovered beneath the snowbanks, Kellan must face his worst fears.
Biography
James is my given name; most call me Jay. I grew up on Long Island and currently live in New York City, but I've traveled all across the US (and various parts of the world). After college, I began working in technology and business operations in the sports, entertainment, media, retail, and hospitality industries. Although I enjoy my job, I also want to re-focus on my passions: telling stories and connecting people through literature.
My Review
When a snowstorm barrels into Wharton County, it leaves murder in its wake.
In Frozen Stiff Drink, Kellan Arywick has his hands full with threats to his family, a missing Nanna D., and the annoying arrival of his girlfriend's ex- not to mention two murders and a partridge in a pear tree (kidding). He does have the worst luck of any hero though.
Worried about Nanna D, who isn't answering her phone and can't be found, Kellan searches all her favorite haunts with no success, though he's soon immersed in allegations of corruption against his older brother, and the mysterious murder of two prominent men of the city. Is Nana D. somehow involved? And what about the elusive Fox? What is his end game?
There are multiple plotlines to follow, but the author does a masterful job of tying loose strings by the end of the book. Nana D. continues to be a favorite with her snarky wit and indomitable attitude. I'm SO glad she survives the storm (Oops, spoiler alert!).
Have you read either of these authors books? Do you have a favorite?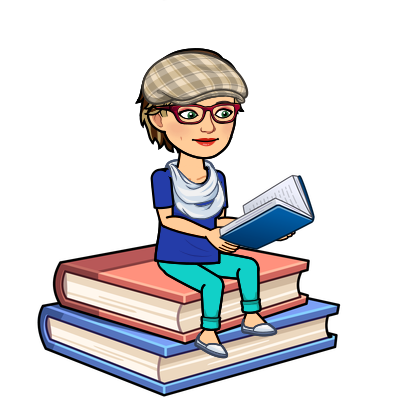 Sign up for my newsletter and get exclusive previews, book deals, giveaways, and more-