Jenny Ashcroft's Under the Golden Sun is a captivating World War II historical love story set against the raw beauty of Australia.
Rose Hamilton is in desperate need of a life change when she reads the want ad in the newspaper for a companion needed to escort a young orphaned child to Australia. There are so many reasons she should ignore the advertisement—the war, those treacherous winter seas, her family, her fiance… but she can't help herself. Within weeks she is boarding an enormous convoy, already too attached to five-year-old Walter.
Unfortunately, the cattle station home of Walter's family isn't anything like either of them were told to expect. Rose can't leave this little boy who she's grown to love until he is happy and settled, and she knows the key to this is Walter's wounded fighter pilot uncle. But how will she ever part with Walter? And what if he isn't the only reason she wants to stay?
Biography
Jenny Ashcroft is a British author of historical fiction. Having spent many years living, working and exploring in Australia and Asia, she is now based in Brighton where she lives with her family by the sea. She has a degree from Oxford University in history, and has always been fascinated by the past—in particular the way that extraordinary events can transform the lives of normal people.
My Review
An epic love story set against the golden Australia landscape during WWII!
After the loss of her baby, unwed and lonely, Rose Hamilton (Rosie) needs to outrun her memories and a trip to Australia as a young Aborigine boy's nanny seems like the perfect answer.
Walter is the beautiful, five-year-old orphan that captures Rosie's heart the minute she meets him after impulsively answering a want ad in the newspaper. His great-aunt Vivian is gravely ill and can no longer properly care for the lad. She wants him to find his roots in his father's homeland of Australia.
But a war rages and the passage will be dangerous.
Rosie's fiancé, who has grown distant with the loss of their child is reluctant to let her go but hurt feelings and built-up resentment tear the two lovers apart and Rosie agrees to a trip across the world from London.
Months of travel on a derelict cruise ship (the best ships are absconded for the war effort) bring Walter and Rosie to their destination, a large cattle station hours from Brisbane. But the welcome she expects, is not immediately forthcoming. It seems Walter was born from an extra-marital affair with an Aborigine man, creating a scandal in the community and bitter anger within this complex family.
How can she leave the child of her heart with these people?
After a tumultuous start, Rosie and Walter are accepted into the household. Walter is impossible to resist, and they begin to bond with members of the family. Max, a wounded war veteran, Esme, the flighty, beautiful sister, and Lauren, the harsh mother who wants them gone.
This is a sweeping, epic, journey highlighting the bigotry shown to the Aborigine people during this period in history, along with enough horrible details about the war taking place in the world that it felt all-to-real and frightening.
This is my first book by Jenny Ashcroft, and it was so good, I immediately scooped up two more!
The settings are brilliantly explored, the tension from the war an underlying fear throughout the story, and the growing love between two well-deserving people a balm to the soul.
I love this one!
"I voluntarily read an ARC of this book which was provided by the publisher via Netgalley in exchange for an honest review."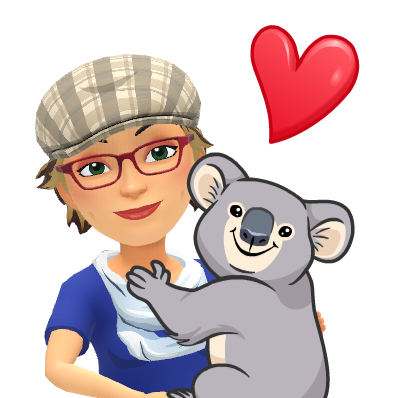 Sign up for my newsletter and get exclusive previews, book deals, giveaways, and more-