Thanksgiving is just around the corner in Canada, October 11th, and for the first time in four years my daughter and grandson will be home!
This turned my mind to recently read heartwarming stories I'd love to share with you, so let's get started. I'm adding a short description below, click the covers to learn more.
From May Kay Andrews, the New York Times bestselling author of Hello, Summer, comes a novella celebrating the magic of Christmas and second chances in The Santa Suit.
My Review
Divorced and bitter, Ivy Perkins decides on a fresh start and buys a hundred-year-old farmhouse sight unseen far away from her ex's influence. The Four Roses farmhouse isn't in the best of shape, but something about the graceful old home touches Ivy's heart and makes her grateful she moved. That is as long as she can get the water heater and furnace to work, drafty windows repaired, and a coop made for her baby chicks. Though her handsome real estate agent is offering a hand, and seems to know what he's doing, so…
While cleaning the house of the previous owners' possessions, Ivy comes across an old Santa suit with a child's note in the pocket. Touched by the little girl's wish, and wanting to find out what happened, Ivy begins a search in the nearby town, making new friends along the way.
A community who welcomes her, a budding romance promising new beginnings, and a decades old mystery solved makes this a beautifully written, feel-good story, perfect for the holiday season.
Coop Malloy receives a telegram that his sister and brother-in-law have died and his ten-year-old niece is on her way to Texas to live with him.
My Review
Coop Malloy is devastated by the loss of his sister and brother-in-law and accepts responsibility for his young niece, not expecting her nanny to be his childhood friend, Randa- all grown up and breathtakingly beautiful.
Randa has loved Cooper Malloy most of her life, and can't believe she's staying in his home, if only he would see her as a woman instead of his pig-tailed friend.
When Coop saves a man from a vicious beating that ends in the death of a buffalo hunter, the brothers swear vengeance and Coop is worried about the danger to the ranch, young Kallie, and Randa. Coop's caring nature won't let him leave the blacksmith to fend for himself. He offers the man a position on the ranch and picks up other strays along the way.
Miranda settles into country life and loves it, from the crotchety old cook with a heart of gold, to the young native and his sick mother who come to the ranch to heal. They become a community and look out for each other, something she hadn't known in the city. Coop was starting to look at her in a different way, too. The awareness between them growing even though the days are long and trouble never very far away.
The scenes with the wild mustangs and proud, willful white stallion were my favorites. They were written so well my pulse pounded with their racing hooves, and fear at the loss of freedom. The action is intense, the romance sweet, the setting beautiful.
Ms. Cox has a fan in me!
A surprise visit, a service dog, and a seven-year-old boy will bring them together, but it will be up to Kade to break through Autumn's heart of steel and prove to her that love never fails.
My Review
Dr. Autumn Hanson has her hands full between her busy practice in a new town and her special needs son. She doesn't trust men and has no time for a relationship anyway.
But reporter Kade Franco won't take no for an answer. From the moment he meets the fascinating doctor, he's hooked. Her cute son just adds to his determination to become part of their lives. Autumn is bristly though. It takes time for her to accept that he wants to help and it breaks his heart to see her struggle.
Seven-year-old Grayson is a show-stealer in this heartwarming tale. He faces his limitations with a stoic attitude that will tug on your emotions. His main goal is to make his mom smile. He knows how hard it is to care for him on her own and wants her to be happy more than anything. When Kade takes him to meet his new service dog it made me cry.
The author takes us through several, realistic situations that emphasizes not only the love between mother and son, but the developing relationship with Autumn and Kade. It will have you rooting for happy endings!
Do you like heartwarming reads? I can happily recommend these books to you, all are five star reads.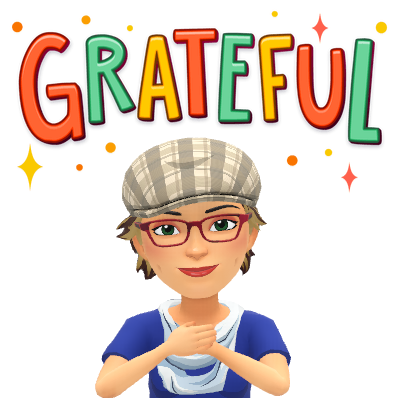 Sign up for my newsletter and get exclusive previews, book deals, giveaways, and more-