Margaret, a girl born with second sight, has the unique ability to bring ghosts trapped between Heaven and Hell back to life. When her parents die suddenly, she goes to live with her beloved grandfather, but the cellar of her grandfather's ancient inn is haunted by an evil spirit of its own.
In the town of Bungay, a black dog wanders the streets, enslaving the ghosts of those who have died unnatural deaths. When Margaret arrives, these phantoms congregate at the inn, hoping she can free them from the clutches of Hugh Bigod, the 12th century ghost who has drawn them away from Heaven's White Light in his canine guise.
With the help of her grandfather and the spirits she has befriended, Margaret sets out to defeat Hugh Bigod, only to discover he wants to use her for his own ends – to take over Hell itself.
Biography
Robbie, short for Roberta, is an author with six published children's picture books in the Sir Chocolate books series for children aged 2 to 9 years old (co-authored with her son, Michael Cheadle), one published middle grade book in the Silly Willy series and one published preteen/young adult fictionalised biography about her mother's life as a young girl growing up in an English town in Suffolk during World War II called While the Bombs Fell (co-authored with her mother, Elsie Hancy Eaton). All of Robbie's children's book are written under Robbie Cheadle and are published by TSL Publications.
Robbie has recently branched into adult horror and supernatural writing and, in order to clearly differential her children's books from her adult writing, these will be published under Roberta Eaton Cheadle.
Robbie has two short stories in the horror/supernatural genre included in Dark Visions, a collection of 34 short stories by 27 different authors and edited by award winning author, Dan Alatorre. Robbie has three short stories in the murder mystery short story anthology, Death Among Us, edited by author Stephen Bentley. These short stories are published under Robbie Cheadle.
Robbie has also published a poetry collection, Open a new door, together with fellow South African poet, Kim Blades.
My Review
The fight between good and evil is brought to life in this spellbinding novel!

Tweet
At the sudden death of her parents, teenager Margaret travels to Bungay to live with her aging grandfather in a mysterious old inn.
Before long, Margaret begins to see spirits of people who died horrible deaths and are somehow tied to the inn and the nearby castle of Hugh Bigod. The spirits, some kind and others malicious, tell the stories of the last moments of their lives and the part a large black dog with glowing eyes took in tying them to the netherworld.
They believe Margaret is the key to their escape, but dangerous forces are out to stop her at all costs, and soon Margaret is drawn into the fight of her life.
This book is filled with historical tidbits told through the spirits point of view that I found completely fascinating. The author seamlessly integrates religious beliefs and historical data with immersive storytelling.
I give Through the Nethergate 5 lovely kisses- a fascinating read!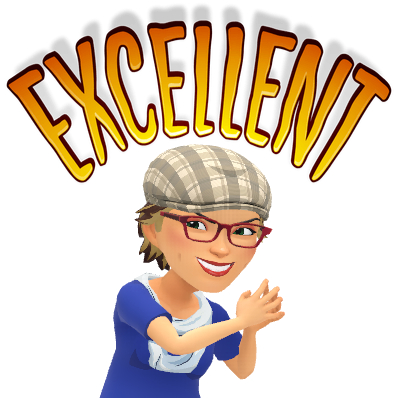 I love having guests on the blog. If you have a new release, a sale or just want to chat, send me an email via the contact page and we'll set something up. Hope to see you soon!