Ryder
Ever since she sat next to me in class and gave me death eyes, Willa Sutter's been on my shit list. Why she hates me, I don't know. What I do know is that Willa is the kind of chaos I don't need in my tidy life.
She's the next generation of women's soccer.
Wild hair, wilder eyes.
Bee-stung lips that should be illegal.
And a temper that makes the devil seem friendly.
She's a thorn in my side, a menacing, cantankerous, pain-in-the-ass who's turned our Business Mathematics course into a goddamn gladiator arena. I'll leave this war zone unscathed, coming out on top…And if I have my way with that crazy-haired, ball-busting hellion, that will be in more than one sense of the word.
Willa
Rather than give me the lecture notes I missed like every other instructor I've had, my asshole professor tells me to get them from the silent, surly flannel-wearing mountain man sitting next to me in class. Well, I tried. And what did I get from Ryder Bergman? Ignored.
What a complete lumbersexual neanderthal.
Mangy beard and mangier hair.
Frayed ball cap that hides his eyes.
And a stubborn refusal to acknowledge my existence.
I've battled men before, but with Ryder, it's war. I'll get those notes and crack that Sasquatch nut if it's the last thing I do, then I'll have him at my mercy. Victory will have never tasted so sweet.
Biography
Chloe writes stories that, like people, resist categories. Portraying marginalized, underrepresented voices and experiences, her books are hot, witty, full of heart and keep you on the edge of your seat. She's an avid reader, Harry Potter lover, and eats more peanut butter cups than she probably should.
My Review
College soccer star Willa Sutter is juggling her career, school, and her sick mother. The last thing she needs is to get paired up with a rude, obnoxious, incredibly cute lumberjack in order to pass her business course.
Ryder Bergman is coping (barely) with his loss of hearing and a promising soccer career. All he wants is to be left alone. Unfortunately, his professor- and brother-in-law- is determined to draw him out of his shell. His latest plan? Assigning a fiesty, cantankerous firecracker of a woman as Ryder's partner.
The war is on.
This is a funny, sentimental, heartwarming story with so many different elements. The relationship between Willa and her dying mother will bring tears to your eyes.Then there's Ryder, who developed bacterial meningitis in high school and had his entire world turned upside down.
I love how the author brought humor together with these serious real-life problems and created an unforgettable story. I will definitely be watching for more from the Bergman brothers!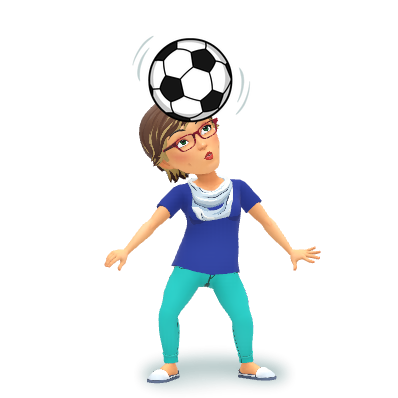 I love having guests on the blog. If you have a new release, a sale or just want to chat, send me an email via the contact page and we'll set something up. Hope to see you soon!